About CHP
Meet the Team
Leadership
The CHP leadership team handles all surgeries and coordinates all training and preceptorship activities. Click to find out more about them.
About Centers for Health Promotion, LLC
Located in Coral Springs, Florida, Centers for Health Promotion, LLC has established itself as the Gold Standard in the world of cosmetic surgery. Led by Chief Surgeon, Dwight Reynolds, M.D., ABEM, FACEP, Centers for Health Promotion has perfected today's most popular & technologically advanced surgical techniques by performing thousands of procedures.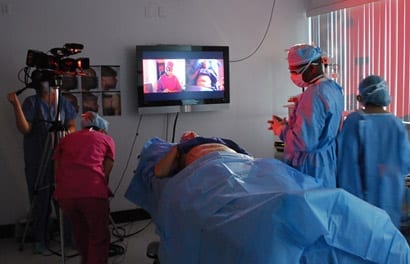 Today, CHP features the following popular cosmetic surgery techniques and services:
Liposuction (Laser liposuction, VASER)
Suture Suspension
Botox
Endermologie
Facial Fillers
Thermage
Facial Rejuvenation
Medical Marijuana
COVID-19 Rapid Testing
If you are interested in any of these procedures or services, we encourage you to visit our Services section to get more information, view our photos and more. We think you will see what our patients call, "the CHP difference". If you have any questions or are ready to schedule your free consultation, visit our Contact page today.