Suture Suspension Preceptorship
Dr. Dwight C. Reynolds, M.D. and the Centers for Health Promotion Training & Preceptorship Division are proud to present the Reynolds Timeless Suture Suspension System Training course, offering an opportunity for physicians to learn the technique from Dr. Reynolds the only physician in America to earn the title of "Master Instructor" by original technique inventor, Nikolay P. Serdev, MD, PhD. Get ready to bring scarless face, eyebrow, and buttocks lifts to your practice!
All Physicians who elect to participate in this course will depart with all the skills and abilities needed to perform the best and most advanced form of Suture Suspension.
Course Outline & Syllabus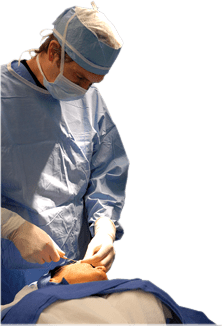 Open Reynolds Timeless Suture Suspension Lift
The Reynolds Timeless Suture Suspension Lift (TSSL) technique lifts the deep movable subcutaneous tissue by anchoring it to non-movable tissue (fascia, periosteum, bone). Employing this technique results in a more natural and youthful appearance. The TSSL technique is ideal for lifting the face, eyebrow and buttocks. The technique was mastered and taught by Dr. Nikolay P. Serdev, MD, PhD., of Sophia, Bulgaria who in tern trained and bestowed upon Dr. Reynolds the title of "Master Trainer" — the only certified "Master" in the United States–who has later gone on to refine and enhance the technique and equipment used into what is today known as the Timeless Suture Suspension Technique.
This procedure involves the use of custom FDA-approved, non-absorbable braided nylon(polyamide) suture with a special coating. It was manufactured specifically for Dr. Reynolds by DemeTech – a US-based manufacturer that has received Presidential honors.
This technique is significantly better than typical forms of lifting which are superficial and generally do not last nearly as long. These sutures are by far superior to other sutures evaluated by Dr. Reynolds in performing these lifting procedures, which were found to provide results that do not last nearly as long. These lifts go by the names of "Curl Lift", "Coffee Break Lift", "Contour Thread Lift", "Feather Lift", etc. These approaches appear similar but simply do not compare to the results of the TSSL Technique. As with all polyamide sutures (including the ones used by Dr. Serdev), these are permanent (non-absorbable) sutures.
Open Enrollment Now Available to All Interested Physicians
All physicians looking to increase their practice by adding this revolutionary technique to their skill-set ought to begin the registration process by filling out our online contact form or calling our offices.
Dr. Reynolds will contact you directly to discuss the program, enrollment, costs, fees and more.
Covering All Subjects
It is important that all perspective physicians understand that upon completion of their 2-day course, they will be fully prepared to manage any suture suspension case.  Topics will include:
A comprehensive history of the various Suture Suspension techniques
Review of the history and benefits of suture suspension
Modifications made by Dr. Reynolds to the original technique
Anatomy of the face and buttock
Prepare a suture suspension suite
Evaluate patients and determine candidates for suture suspension
Demonstrations of how to mark patients prior to surgery
Performing Suture Suspension in the Reynolds Timeless Suture Suspension technique
Handling pre and post-operative care
How to avoid and manage complications
Assistant training
Advanced marketing
Begin your Registration Process Today.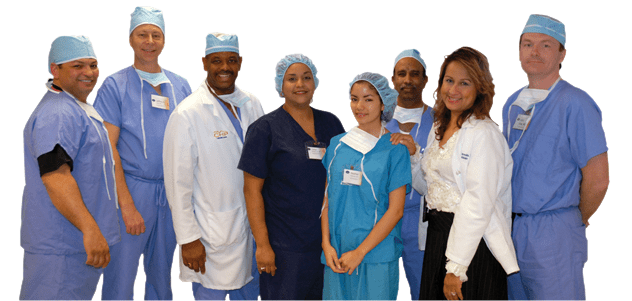 Visit our training date and training fees tabs, then fill our form on our Contact page to begin the process of getting your training date.