Liposuction Preceptorship
Centers for Health Promotion, LLC. is now offering the premiere liposuction training and preceptorship experience for doctors who are ready to make a splash in the world of liposuction. Participants are trained personally by Dwight C. Reynolds, M.D.–one of the world's foremost liposuction surgeons, lecturers and leading voices in the field–with the most technologically-advanced and critically-acclaimed instruments and machines on the market. Dr. Reynolds' expertise comes from performing liposuction on thousands of patients, totaling 80,000+ procedures.
Course Outline & Syllabus
The techniques you will learn during your training with us represent the very best investment you can make in your growing practice. Whether you are thinking about taking your first steps into cosmetic surgery or looking to refine your skills and add to your offerings, you will be prepared to make an impact in these rapidly expanding fields after your time with us.
General Outline
Anatomy & Physiology
Proper selection of patients
Patient markings
Pre & Post operative care
Tumescent infiltration technique
Liposuction: A thru Z
Avoiding & managing Complications
Course Syllabus
Participants can look forward to becoming fully knowledgeable in and able to:
Explain the history and benefits of liposuction.
Prepare a liposuction suite.
Evaluate patients and determine candidates for liposuction.
Demonstrate how to mark patients prior to surgery.
Utilize various infiltration techniques, featuring the Tumescent Technique.
Fat harvesting & transfer with PRP.
Perform pre and post-operative care.
Describe how to avoid and manage complications.
Perform power-assisted, ultrasound- assisted and laser-based liposuction and determine which combination of the 3 forms of liposuction would yield the best results.
Manage the marketing and business challenges of liposuction.
Cooperate with the "hard-to-please" patient.
Participants who achieve the course objectives will receive:
Training certificates in Basic and Advanced liposuction
CD of all formal documents
CHP Liposuction PowerPoint Presentation
Dr. Reynolds' live surgery DVD
1 year subscription to lipoLive®, our live surgical web stream (coming soon)
Begin your Registration Process Today.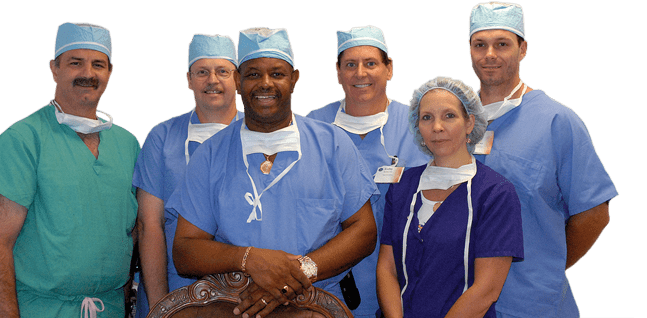 If you are looking to begin the process of getting into our next training class, we encourage you to visit our Contact page and fill out our form. We'll be in touch as soon as possible to schedule you into our next available course.